Alisa Ruby Bash Psy.D., LMFT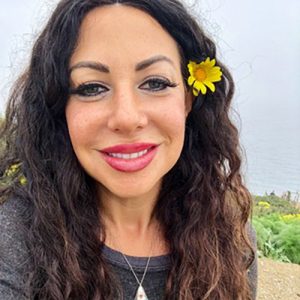 Alisa Ruby Bash Psy.D., LMFT
Therapeutic Orientation:

Psychodynamic, positive psychology, shamanic
About Statement:

Are you going through a challenging period in your life? Do you feel stuck in a life situation you would like to change? Or do you just know that you are here to create and achieve more? Do you struggle with anxiety, relationship issues, addiction, creative blocks, or insecurities? Do you wonder if there is more to life and how to find lasting peace and happiness, or just balance in your life? I like to work with my clients through a mind, body, spirit approach and believe in health and holistic wellness. My goal is to help my clients find peace & create lasting change in all areas of their lives in my oceanfront Malibu office.
I create a program specifically tailored to each client's strengths, goals, and interests. I combine psychodynamic styles, to explore your past, with cognitive behavioral therapy (CBT), to create changes in the present, and Positive Psychology, to fully access the moment and your strengths. I offer traditional therapy, beach walks, meditation , kundalini yoga breath work, & sound therapy
I offer a nonjudgemental, compassionate ear, an open heart, and years of education and experience to help heal whatever you are going through. I know how hard it is to suffer, and I have spent the last 15 years helping clients to find relief. This is my life mission. Come to Malibu, or ask me about HOME VISITS and PHONE/ONLINE THERAPY for your needs.