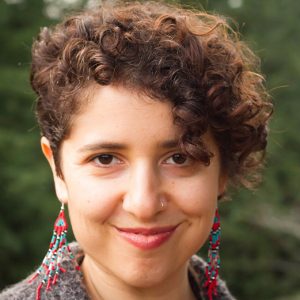 Grateful Heart Holistic Therapy Center
Therapeutic Orientation:

Somatic, Trauma-Informed, Gestalt, Transpersonal, Shamanic, Social Justice Oriented
About Statement:

Amy Ruben, AMFT, is a trauma-informed Somatic Psychotherapist who supports individuals on their journey of healing, trauma recovery, and processing spiritual expansion and growth. In a session with Amy, you will explore the language of your body to gain insight into parts of yourself previously kept in your subconscious or under muscular holding, tension, or pain. Amy works with individuals before and after psychedelic medicine experiences to support them in setting clear intentions, grounding in their bodies before and after the experience, and integrating new insights that may emerge. Her approach draws from somatic nervous system regulation techniques, Gestalt, Depth and Transpersonal Psychology, shamanic healing modalities, and a social justice orientation.