Brittany Bannerman M.Ed. Counselling Psychology, C.C.C.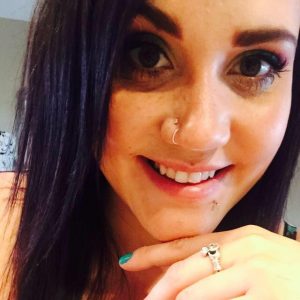 Brittany Bannerman M.Ed. Counselling Psychology, C.C.C.
Therapeutic Orientation:

Transpersonal, non-dual, existential, humanist

About Statement:

Brittany has a Masters of Education in Counselling Psychology (specializing in Addictions and Mental Health) from the University of Lethbridge and is a Canadian Certified Counsellor with the Canadian Counselling and Psychotherapy Association. Her master's thesis was completed on the study of the transformational effects and integration of the manifestation of exceptional human experiences (i.e., mystical and transcendent experiences) at festivals (Shambhala and Burning Man). This both inspired her practice and provided her with a deeper understanding of the importance of psychedelic integration work in psychotherapy. Brittany works within a trauma-informed transpersonal, nondual, existential, and humanist framework and is passionate about incorporating mindfulness and harm-reduction techniques into her practice. She counsels from an honest, heart-centered place and supports clients wherever they may be in their journey of recovery, healing, and growth. Brittany believes in facilitating long lasting, transformative changes for her clients by promoting holistic growth and acceptance. She also offers support and integration for those who have experienced spiritual emergencies or exceptional human experiences (e.g., awakening experiences, mystical and transcendent experiences, near-death experiences, etc.).