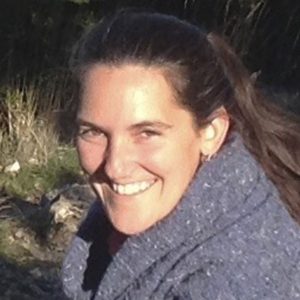 Oakland, California and Hawaii
Therapeutic Orientation:

Humanistic, Transpersonal, Mindfulness based, Attachment oriented
About Statement:

I help people prepare for and integrate their transpersonal, peak and medicine experiences, so they can best be utilized for healing.
I hold a sacred and safe container for you to tell your story and weave together a combination of somatic and expressive art modalities, along with earth-based ritual, and other surprises in my tool bag, to help you make sense, find deep meaning, embody the learnings and provide support and grounding.

When we recognize that these experiences can have a profound and lasting effect on our wellbeing, they can become an integrated part of our daily life, rather than just a one(or multiple) time experience.

I offer a calm, solid presence and reverence & joy for life, inviting and supporting you to be with and move through stuckness, struggle and chaos, inspiring and guiding you to listen to your body & connect to yourself, others & the earth, finding lightness, freedom, and aliveness. Reminding you of your deep connection to the earth, so that it may be a resource for you in times of need, holding and guiding you, teaching you to be gentle with yourself.

I look forward to being your companion on the journey.