Darci Meyers M.A., Registered Psychotherapist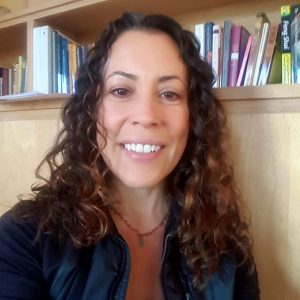 Darci Meyers M.A., Registered Psychotherapist
Therapeutic Orientation:

Hakomi and Spiritual Guidance
About Statement:

I am trained in Hakomi Psychotherapy, a somatic therapy that integrates mindfulness and the body. I have found that cultivating a felt-sense connection with the body, through present moment experience, we can come in contact with limiting core beliefs and patterns with compassion, and thereby increase options for healing and choice for how we live into the future.

I have a Master's Degree from the California Institute of Integral Studies and have therapeutic experience with psychedelic-assisted therapy and earth-based Shamanism, on both personal and professional levels. Additionally, I am trained in spiritual care from the Tibetan Buddhist Tradition and as a chaplain through Clinical Pastoral Education.

I am comfortable with diverse experiences, views and content from both spiritual and secular perspectives. I feel confident that I can support clients to find meaning in their psychedelic experiences based on their own values and traditions, and integrate this meaning into their lives for lasting change.