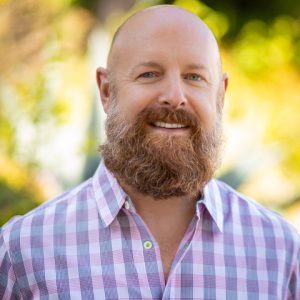 San Francisco, California
Therapeutic Orientation:

About Statement:

I am a graduate of the University of Texas at Austin and currently work as a psychologist in private practice in San Francisco. I also work as a clinical researcher as part of the MAPS-sponsored research trial of MDMA assisted psychotherapy for PTSD where I am in the roles of co-principal investigator and co-therapist. I am also a co-founder of Polaris Insight Center (www.polarisinsight.com) where I provide ketamine assisted psychotherapy and conduct research on the efficacy of ketamine to treat depression and other issues. I have been interested in and working with psychedelic medicines for many years and I enjoy working with others to assist them in integrating their own experiences with these medicines. I also enjoy working with people who are in a process of psycho-spiritual growth and exploration. My style and orientation to this work is eclectic and draws from a range of traditions and orientations and is most heavily influenced by Buddhist philosophy and mindfulness-based practices. I also serve as a member of the "Women, Gender Diversity, and Sexual Minorities Working Group" of chacruna.net. Other interests include travel, traditional shamanic healing practices, and plant medicines.