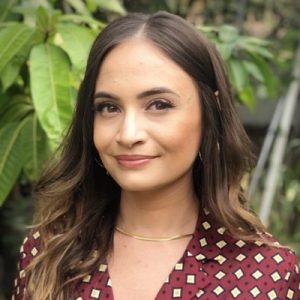 Therapeutic Orientation:

My clinical approach is eclectic; most often pulling from psychodynamic, humanistic & transpersonal theoretical orientations.
About Statement:

I am Julianne Lucia, M.S.W., L.C.S.W., and a certified psychedelic integration therapist (CIIS) with over 10 years of experience in the field. I have experience working with a wide age range and with individuals presenting with trauma, symptoms of anxiety, depression as well as addiction. My background is rooted in providing community-based mental health services throughout the most underserved areas of Los Angeles County. Trained as a clinical social worker, I value the psychosocial assessment and am very strengths-focused.

I am passionate about holding space for individuals that have experienced non-ordinary states of consciousness. My mission is to provide more safe spaces focused on psychedelic integration work, particularly for more diverse populations including the LGBTQ community. I offer an opportunity to deepen the connection with Self through ongoing accommodation of one's realizations into their default consciousness and ultimately into one's daily life.
I consider my role as an integration therapist a crucial part of my integration work, alongside my appreciation for "parts work" (internal family systems) and daily mindfulness practice. I offer virtual telehealth sessions.