Kara Catrelle Ph.D. Student, M.S.W., LCSW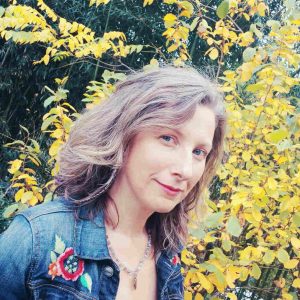 Asheville, North Carolina
Kara Catrelle Ph.D. Student, M.S.W., LCSW
Therapeutic Orientation:

Jungian, DBT, CBT, EMDR, Hypnotherapy, Trauma-Informed Care
About Statement:

Kara owns and operates an integrative private psychotherapy practice specializing in Jungian Psychotherapy, Vedic Astrology, Sex Therapy, Ayurveda, Tarot, and Relationship Coaching. She offers her clients sessions in person, online, or over the phone. Ms. Catrelle has over 25 years of experience in the mental health field and has a deep understanding into the workings of the unconscious and altered states of consciousness as gateways to healing, spiritual integration, and creative potential.

She offers a safe and non-judgmental approach utilizing a combination of Depth Psychological principles and Evidenced-based practices such as DBT, CBT, EMDR, and Trauma-Informed Care. She earned her Master's Degree in Clinical Social work from Loyola University-Chicago with specialized training in Clinical Sex Therapy, Eastern Tantra, and Couples Counseling post-graduate and Ayurvedic training in Kerala, India. Ms. Catrelle has studied at various Jungian-based Institutes, including Pacifica Graduate Institute and the Centre of Applied Jungian Studies in their Jungian & Post-Jungian Clinical Concepts Certification program. She is currently working on her Ph.D. in Clinical Sexology & Hypnosis from the International Institute for Clinical Sexology.