Kristin Fialko M.A., LMFT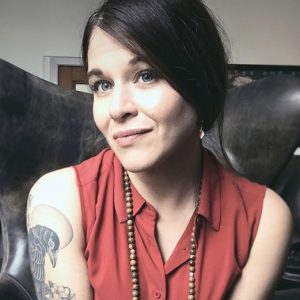 Kristin Fialko M.A., LMFT
Therapeutic Orientation:

Somatic, trauma-informed, transpersonal, social justice oriented, shamanic
About Statement:

Kristin Fialko, LMFT, is a trauma-informed somatic psychotherapist and Reiki practitioner who supports people on their healing journeys, trauma recovery, being in and returning to the body, and spiritual and emotional expansion and growth. She works with individuals before and after psychedelic medicine journeys to support them in intention setting, connecting with their inner healer, processing experiences, and learning how to resource the sacred bodies we live in and journey with. Her approach draws from Somatic Experiencing and nervous system regulation techniques, transpersonal /depth psychology, energy work/Reiki, shamanic healing modalities and a social justice orientation.
As an advocate for psychedelic medicine as a support & tool in healing past trauma, Kristin takes great pleasure in assisting individuals in this sacred and transformational process.