Lauren Taus LCSW, CASAC, ERYT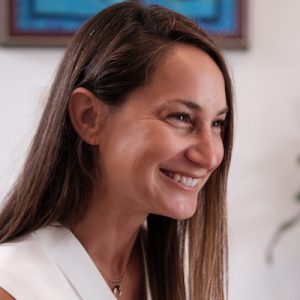 Lauren Taus LCSW, CASAC, ERYT
Therapeutic Orientation:

Gestalt, Internal Family Systems, Somatic, Depth Psychology, Strengths-Based
About Statement:

Licensed in both NY and CA, Lauren Taus is a psychotherapist with over ten years of experience in the field. Lauren works actively with ketamine-assisted psychotherapy in her Venice Beach-based private practice where her father is her primary prescribing MD. Lauren is also trained by MAPS in their MDMA-assisted therapy protocol, and she eagerly looks forward to integrating this tool in her work.
Lauren's approach is relational, body-based, and integrative. She draws primarily from Gestalt, IFS, and somatic experience. She has 20+ years as a yoga teacher, and she invites her clients to come home to their bodies through feeling more than thinking. Lauren champions the belief that all progress is return, and she works within a strengths-based, empowerment model with all her clients.
Lauren also hosts a podcast called Inbodied Life that focuses on mental health and psychedelics. Lauren's deepest wish is to use her direct service work and her voice to support the larger movement of decriminalization and de-stigmatization so that people can get the healing that they deserve in a just and equitable world.