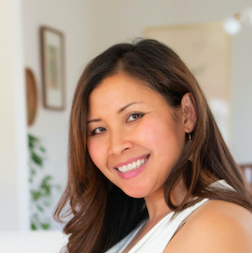 Innerspace Integration, Aware Project
Therapeutic Orientation:

Transpersonal psychology, Somatic therapy, mindfulness
About Statement:

I am a hypnotherapist in private practice in West LA. I am also an immigrant who was a refugee of the Vietnam war. Psychedelics and medicine work has allowed me to heal deep trauma from this. My passion is to help others do the same, healing trauma for immigrants, people of color, and refugees of war. I work using hypontherapy, Hakomi, and mindfulness. I have been involved with psychedelic organizations in the LA area. I am the Event Coordinator with Aware Project and I currently host monthly integration circles in Long Beach, CA through Innerspace Integration.