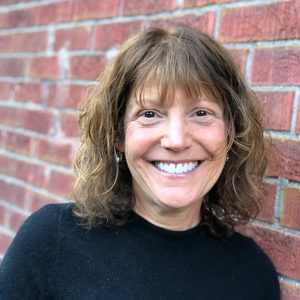 Collaborative Services for Change, PC
Therapeutic Orientation:

Family Systems Therapy, Attachment Theory, Cognitive Behavioral Therapy, in addition to providing Trauma-informed Modalities, EMDR (Eye Movement Desensitization and Reprocessing) Therapy and Mindfulness.
About Statement:

As a licensed clinical social Worker with over 25 years of experience, I fully appreciate the importance of finding the right match with a therapist who can offer a compassionate and professional approach to navigating life's challenges. I embrace what may be very painful difficulties as opportunities for growth and problem solving, while holding sacred the courage and curiosity it takes to embark upon a very personal therapeutic journey.
I offer expertise in such areas as: treatment for anxiety, depression, trauma recovery, healing from past abuse/victimization (particularly sexual abuse), and EMDR therapy, in addition to addressing life transitions, the impacts of social injustice, racism and oppression, and overall stress management and relationship restoration. For those experienced with intentional use of psychedelics or non-ordinary states of consciousness, I strive to help integrate an understanding of their experiences and the inherent wisdom offered as a valuable process for healing, insight, and self-development.