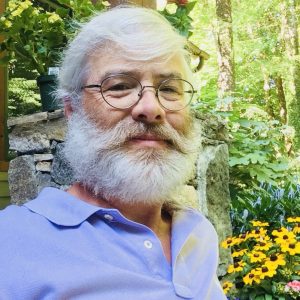 Waynesville, North Carolina
Therapeutic Orientation:

Jungian, transpersonal/shamanic, psychodynamic, existential, CBT, EMDR
About Statement:

Beginning in summer of 2018, I will be providing outpatient psychotherapy services in Waynesville, NC. I specialize in psychotherapy with adolescents and young adults who are struggling with the effects of trauma as well as other problems such as depression, anxiety and interpersonal and functional difficulties. I have 30+ years of experience with non-ordinary healing states of consciousness and over 25 years of clinical experience with children, adolescents, adults and families. I hold a certificate in Psychedelic Therapy and Research from the California Institute of Integral Studies and have many years of experience in assisting those struggling to make sense of their non-ordinary states of experience and how to integrate them into their daily lives. Our western society does not provide clear accepted blueprints for how to effectively help make these experiences be of lasting value and my goal is to help assist you with this. These experiences offer us a glimpse of a larger reality and a larger self and it is important to understand what these experiences can mean for each of us. If interested in making an appointment, please feel free to contact me at (828) 226-2352.