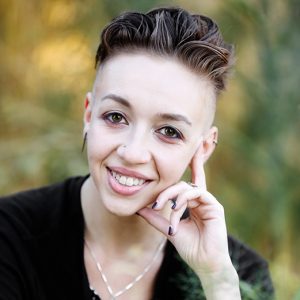 Grateful Heart Holistic Therapy, and also Sage Institute
Albany and Oakland, California
Therapeutic Orientation:

CBT, certificate in EMDR, psychodynamic, relational, mindfulness, feminist
About Statement:

I can help you by joining you in exploring your anxiety, your fear, your grief, and your relationships. Together, we will be able to look at your patterns which may be negatively impacting your ability to function, and unravel them for a more fulfilling and satisfying life. The world is often unwelcoming of those who do not conform to the status quo. Therapy should be a space in which you can be validated and heard, without having to educate your therapist about the merits of your lifestyle or your social position.
As your therapist, I will collaborate with you to find the tools that best suit you and your needs. I welcome your weirdness.