River Fagan M.A., LPC Intern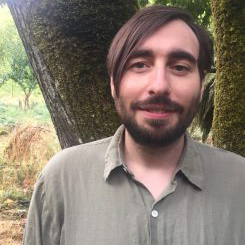 River Fagan M.A., LPC Intern
Therapeutic Orientation:

Humanistic, experiential, holistic
About Statement:

I believe that reconnecting with our larger, wilder selves is crucial work for all of us in these times. Many tools are available for this reweaving, including sacred plants. As a psychotherapist, I am excited to support people in navigating the integration of psychedelic experiences. My approach to that works draws from my training in somatic, mindful Hakomi psychotherapy through the M.E.T.A. Clinic, my training in Ecopsychology through Lewis & Clark, and my decade plus of practice in my own earth-based spiritual path.