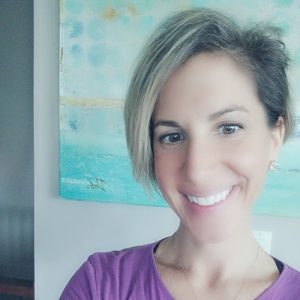 Shannon Myers Consulting LLC
Therapeutic Orientation:

Holistic, Mindfulness, Jungian, Mind-Body, Client is the Expert, Trauma Informed, Psycho-Spiritual
About Statement:

Using mindfulness and holistic tools to integrate the mind, body, and spirit for wholeness and self-healing. You are the expert in yourself. My role is to listen to provide support and tools for your unique lived experience. (Also, my practice is Trauma-Informed.)

Many journeys can be completely transformational while also profoundly confusing. Integration is the key that unlocks the door to implementing what has been seen or learned into your unique life experience. As a journey can lead to a spiritual awakening, Dark Night of the Soul, an existential crisis, or be traumatic, you may find yourself questioning many things. Self-Actualization lends itself to the process of unlearning and self-discovery. This can be extremely hard without tools, resources, or support.

From a coaching perspective, we will work together to collaborate and co-create your unique roadmap to integrate your journey into your life for meaning and purpose. Everything can heal once we integrate all aspects of ourselves, have sacred space to ask hard questions, and try out new behaviors. It just takes a little effort, some non-judgement, support, humor, and radical self-acceptance. After just one session, you will walk away with individual tools that you can use to integrate what has been seen in the journey into your daily life.

My coaching and consulting practice focuses on integration of mind, body, and spirit. As an Integrative Health Coach, I know that all mental and physical conditions are symptoms with underlying roots of trauma, societal conditioning, lack of helpful coping skills, or are environmentally based (food, chronic infections, stress, thyroid dysfunction, hormonal imbalances, toxins, etc.) The goal in all the work that I do is to actively listen, ask questions, suggest tools, provide information, and walk next to you for a short while on the self-healing path. I am not the expert in you. YOU are. My own psychedelic experiences have been both beautiful and terrifying- integration was essential to navigating the seas of uncertainty for healing and wholeness. We can heal!