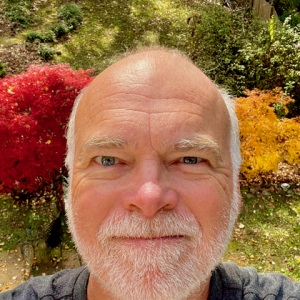 Therapeutic Orientation:

Spiritually-Informed Eclectic Humanistic Now offering Ketamine-Assisted Psychotherapy (KAP)
About Statement:

My work as a therapist is founded in an axiom that I believe applies to all human relationships:

Whenever two (or more) human beings with open hearts occupy the same proximate space, some form of mutually nourishing, healing and/or transformative exchange will take place.

Our job together is thus to say whatever needs to be said and do whatever needs to be done in order to maintain (or re-establish) an open-hearted connection with ourselves and with each other.

If this fundamental condition is met, healing and evolution arise quite naturally (and often powerfully) without any further "effort" from us, in ways we could never have predicted, much less controlled.

The "effort" of psychotherapy is more in the work that is necessary to deconstruct our conditioned, fear-based – and usually quite habituated -- ways of perceiving and relating with ourselves and our world.

I see my job as establishing a sanctum (both in the specific time and place of our meetings, as well as in the larger context of our relationship) for you to feel safe and free – as well as encouraged and challenged -- to discover yourself and to just plain *be* yourself in relationship with another human being (i.e., me).
I am grateful to announce that I am now offering Ketamine-Assisted Psychotherapy (KAP) based on the PRATI model.