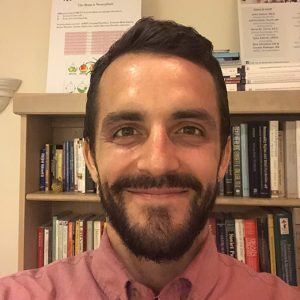 Holistic Health and Counseling Center
Therapeutic Orientation:

ACT, Existential, MBCT, Solution Focused, Integrative/Nutritional Medicine
About Statement:

I am a clinician who is passionate about creating solutions and strategies to reduce stress, increase resilience and develop courage that leads to authentic healing. Being a therapist is an immense privilege and creating a space for genuine exploration and honest expression motivates my practice. I believe in an integrative approach to healing mental health concerns, one that pays attention not only to your thoughts, feelings and relationships, but also to your physical and nutritional habits. Working as a team we will establish a wellness plan that leads you to insight and transformation.
Together we will identify your values, needs and desires and develop strategies for you to make meaning out of struggle and triumph. My experience and education in creating insight and developing motivation has lead to positive change for many of my clients. My approach is founded in mindfulness, empathic understanding and unconditional acceptance.
In regards to therapeutic intervention I ascribe to clinically tested techniques of Mindfulness Based Cognitive Therapy, Acceptance and Commitment Therapy, Trauma Informed Care, and Solution Focused models of intervention. I am a Certified in Nutrition Science, Mindfulness Based Wellness, Clinically Informed Trauma Care and Integrative Medicine in Mental Health. Let's get to work!