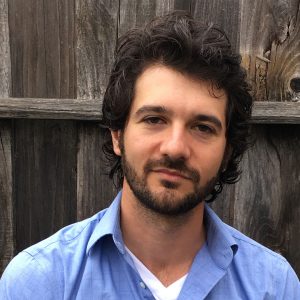 San Fransisco, California
Therapeutic Orientation:

Psychoanalytic, psychodynamic relational, attachment based
About Statement:

Psychedelic experiences can encompass the full spectrum of human emotion, from pure bliss and elation to utter confusion and terror. They have the potential to bring us closer to the truth about ourselves and what it means to be human. They may reveal what we do and don't want to see and what is too painful to touch. They have qualities that are universal and also deeply personal. Regardless, the profound nature of a psychedelic experience can be overwhelming to make sense of one's own. Often the value lies in what follows the experience. Recovery could mean getting back to baseline. It could also mean integrating what was felt and realized into one's daily life so that it's value can be retained and used moving forward. While this process of integration or recovery is unique to you, you don't have to go it alone.

I am a licensed private practice psychotherapist in San Francisco, California. I practice psychodynamic psychotherapy which literally translates to, "dynamics of the psyche." If you're in need of a framework that can offer language when there are no words, something to grasp in the dizzying unknown, or just need someone to help make sense of what happened, I hope you reach out.