Eleonora Molnar M.A., RTC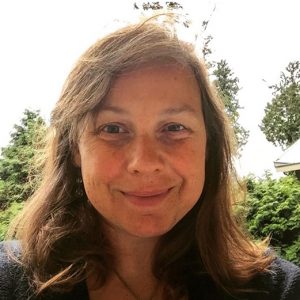 Roberts Creek, British Columbia
Eleonora Molnar M.A., RTC
Therapeutic Orientation:

Somatic, Eco-therapy, IFS/Internal Family Systems
About Statement:

Eleonora offers counselling to help people heal and move forward. She offers a safe and nurturing space so that you have the freedom to live in the present and create the future you want.

Relational somatic psyche-therapy is a body-centred process that differs slightly from traditional counselling approaches. The focus here is on noticing sensations, feelings, and impulses that arise from the body- the container of our life's information. To notice what is happening, we need to slow down to listen and witness ourselves with compassion and awareness.

We can then notice imprints and feedback loops that limit our potential for new possibilities and choices. Seeing our internal conditions, often created by circumstances in the past, can create welcome change in the present moment.