Francis Guerriero M.A., LICSW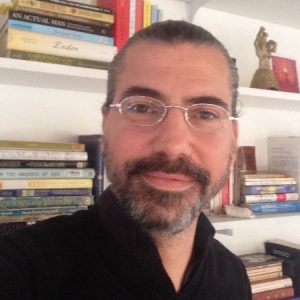 Francis Guerriero M.A., LICSW
Therapeutic Orientation:

Existential/humanistic, Mindfulness-based, Transpersonal.
About Statement:

My practice of facilitating the integration of non-ordinary states, both endogenous and otherwise-induced, is deeply informed by my engagement with music, poetry, philosophy, and twenty years of contemplative and spiritual practice in Eastern traditions. My training and practice for seven years at Harvard's McLean Hospital steeped me in contemporary evidenced-based psychotherapy treatments. Holding a divinity degree as well as therapeutic licensure, I work at the intersection of spirituality and psychotherapy. Being a grateful therapist on the Phase 3 clinical trials of MDMA-assisted psychotherapy, I observe at the threshold of a new wave of psychiatry. As a social worker and consummate Aquarian, I am ignited by the spirit of social justice and community empowerment. I am a syncretist of paradigms and a synergist of modalities in the healing arts. Guided by the loving spirit of friendship, I seek to create a new therapy for each person with whom I work.