Joanna Simundic RCSW, RCC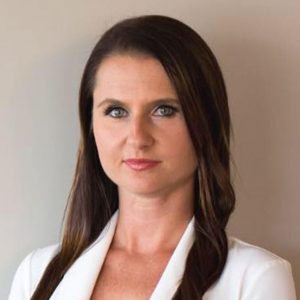 New Westminster, British Columbia
Joanna Simundic RCSW, RCC
Therapeutic Orientation:

EMDR, IFS, Mindfulness, Somatic Therapy
About Statement:

Joanna is a Registered Clinical Social Worker and Registered Clinical Counsellor. She is the sole founder, owner and psychotherapist at Embracing Change Therapy, a private practice she started in 2013 supporting individuals in processing traumatic material using a variety of techniques such as: Eye Movement Desensitization Reprocessing, Mindfulness, Internal Family Systems and various somatic approaches. She graduated from York University in Toronto, ON in 2006 with an Honours Undergraduate Degree in Psychology. She also completed her Masters of Social Work at Wilfrid University in Kitchener, ON in 2012. She has been in the helping profession serving various populations for the last 12 years. Trauma work is her passion and calling in life as she supports individuals in healing traumatic material and achieving post traumatic growth. She trained with MAPS to become a Psychedelic Psychotherapist in 2016-2018 and has joined the Vancouver, BC team as one of the therapists in the Phase III Clinical Trials for MDMA-Assisted Psychotherapy. Joanna possess a wide array of experience working with trauma from her work in Medellin, Columbia working with marginalized youth, working with First Nations communities in Northern British Columbia and also supporting at risk youth in Newfoundland and Toronto. Throughout her career, Joanna has supported various individuals and families in overcoming difficulties such as: developmental trauma, abuse and neglect, sexual trauma, first responders' exposure to traumatic events on the job, domestic violence, adult children of caregivers abusing alcohol and drugs and various others exposures to difficult life events. Her other passion is her devotion to spirituality and personal transformation as well as being out in nature, hiking and exploring the beauty of British Columbia.