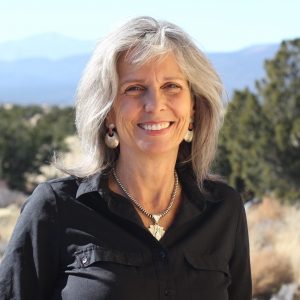 Gateway Ranch, Peace Tree Sanctuary
Therapeutic Orientation:

I use a variety of methods including EMDR, Metapsychology/Traumatic Incident Reduction, NLP, and Energy Psychology, within an non-judgmental approach to access wisdom and facilitate integration of charged polarities into a greater unity. 30 years shamanic work, also trained in CBT.
About Statement:

I welcome the chance to work with people who are ready to heal from the effects of trauma from any cause. I particularly want to encourage those of you seeking to resolve distress, answer questions, and harvest gifts of wisdom related to challenging spiritual or psychedelic experiences. I've been there!

MAPS background: member since the '80's, Burning Man team during the first five years of Sanctuary and Zendo, participated in the past three Psychedelic Science conferences. I'm looking forward to the day when we can offer legal psychedelic therapy as an expanded access site.

In the meantime, safe, respectful, effective, affordable trauma resolution is available now. I've stocked my state-of-the-art toolkit with EMDR, TIR, NLP, EFT, and much more since becoming a Certified Trauma Specialist in 1992. Options range from single sessions to personalized intensive healing retreats at the Gateway Ranch and Peace Tree Sanctuary in the Sedona/Flagstaff areas of Northern Arizona.

I would consider it an honor to support you on your journey. The biggest challenge is usually getting to the point where we are together and ready to dive in! If you're ready to explore your next step, drop me a note and we'll take it from there.