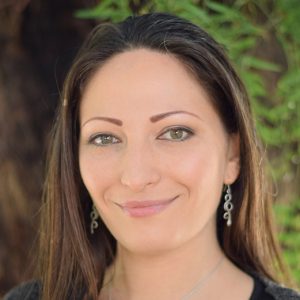 Sage Institute for Psychedelic Therapy
Therapeutic Orientation:

Jungian, Archetypal, Depth, Shamanic, Transpersonal, Humanistic, Existential
About Statement:

Rachel Turetzky is a Clinical Psychology Ph.D. Candidate at Pacifica Graduate Institute. She specializes in working with adults in individual therapy on issues such as trauma, stage-of-life transitions, depression, anxiety, creative blocks, addiction disorders, and psychedelic integration. She has a special interest in working with young adults who are considered at-risk, such as those with family turbulence, poor academics, substance abuse, legal issues, promiscuity, and alienation. Her therapeutic approach is holistic and balanced in spirituality and scientific research. She personalizes a therapeutic experience that is specific to each client's unique needs and goals. She offers an integrative approach to psychotherapy based in depth psychology to help her clients to identify patterns of thoughts, feelings, behaviors, and deeply rooted beliefs that may be interfering with optimal functioning and quality of life. Additionally, her interdisciplinary background informs her perspective with influences from Jungian psychology, cognitive neuroscience, spirituality, psycho-linguistics, and Eastern philosophy, to name just a few. She has also worked on several research studies. Her primary research interest is on psychedelic medicines and mental health.